Fall Flowers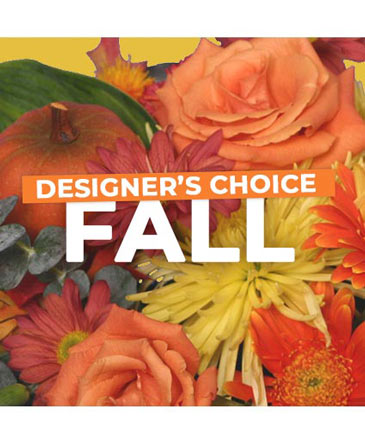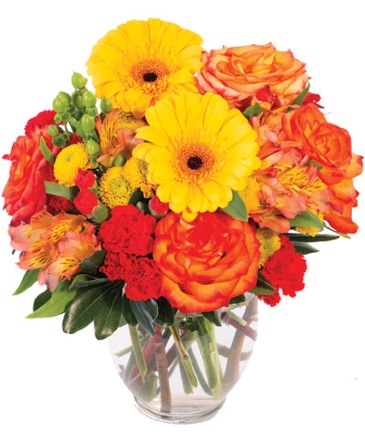 Treat your favorite person to these bold and bright flowers! A dazzling array of orange and yellow, Amber Awe is full of lively roses, gerberas, alstroemeria, and mini carnations. Perfect for almost any occasion, send Amber Awe today! They're sure to love its vibrant fullness.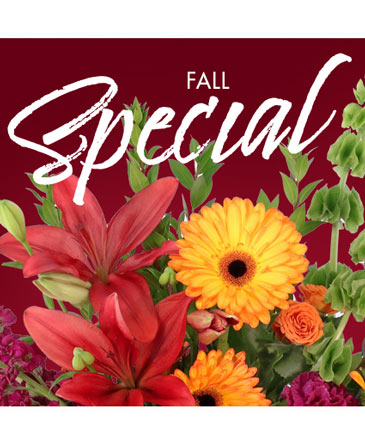 Fall Special
Designer's Choice
It's a beautiful season to have fresh flowers! Our expert florists have put together a fall arrangement that will leave you feeling refreshed. Send our Fall Special to someone who needs a little beauty in their life, or add some color to your home with these bold autumn flowers!
There's no denying it, the flowers of fall show the most fabulous color displays in nature. Who wouldn't want to bring these ruddy reds, deep browns and pumpkin-colored arrangements indoors? Flowers are easy decorations for spontanious fall parties. Maybe you know someone who needs a little uplifting? Let POSEYLAND FLORIST help you send fall flowers in a variety of autum colors.